Welcome

Phone Orders:

716-675-6195


WNY's premier destination for Pipes, Tobacco and Cigars
​

​

If there is something you don't see here, contact us and we should be able to get it for you
​Smoker's Haven of the Southtowns is a Buffalo - West Seneca, NY based smoke shop that offers a wide variety of tobacco products. One of our main focuses is pipe tobacco and we offer an assortment of both hand blended tobacco and house blends. We also offer a wide variety of cigars and tobacco related accessories. If there is something you don't see here, contact us and we should be able to get it for you.

We also offer pipe repair and some of the finest hand crafted pipes from major manufacturers as well as from our own pipe maker and store owner Brian Kalnitz.
PIPES / PIPE REPAIR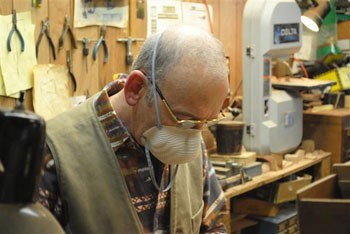 We sell pipes by leading manufacturers and pipe makers including:
Savinelli, Viprati, Wessex, Stanwell, Peterson,
Bjarne, Kaywoodie
and
Kalnitz.
Smoker's Haven of the Southtowns offers an extensive variety of pipe repair services. With over 30 years of experience in the business, we are equipped to handle all your repair and reconditioning needs.
Click Here for more
...
TOBACCO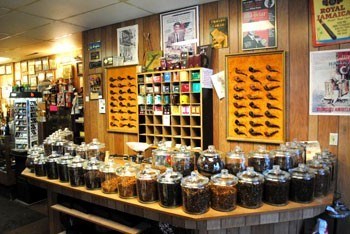 PIPE MAKER - Brian Kalnitz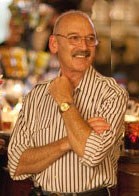 Smoker's Haven of the Southtowns owner Brian Kalnitz has proven himself over the last 30 years to be a master pipe maker. Brian makes individually hand crafted pipes that are masterpieces of art and function creating a comfortable relationship between the pipe and its owner.
Click Here for more
...
​
Click here
to see the featured
Pipe of the Month.
THE LOUNGE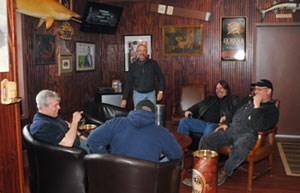 Stop by Smoker's Haven and have a smoke in our Free Lounge.
"No Membership Required".

Refreshments are available - Coffee, Bottled Water and Soda.
​
Make some new friends while trying out something new from our cigar humidor
​or one of our blended pipe tobaccoo's.
---
By Federal Law you must be 18 years or older to make any selections on these pages - by selecting any products on our site, you are confirming that you are of legal age to purchase the tobacco products or smoking accessories that we have available.
​
We reserve the right to deny any order we believe has been placed by a minor under the age of 18.
---
WARNING: Smoker's Haven of the Southtowns does not sell tobacco or tobacco related products to anyone under the age of 18, nor do we sell cigarettes.